With all that's going on with your business – brainstorming new strategies, planning new creatives, coordinating with your team, managing contractors – your time (and most importantly, attention) becomes even more limited.
That is why every action and task should take efficiency into consideration. Achieving the most results while doing the least amount of work necessary.
And that's exactly what Facebook's Automated Rules can help you do.
In this article, what this feature is and how you can use it to crush your revenue goals effectively and EFFICIENTLY.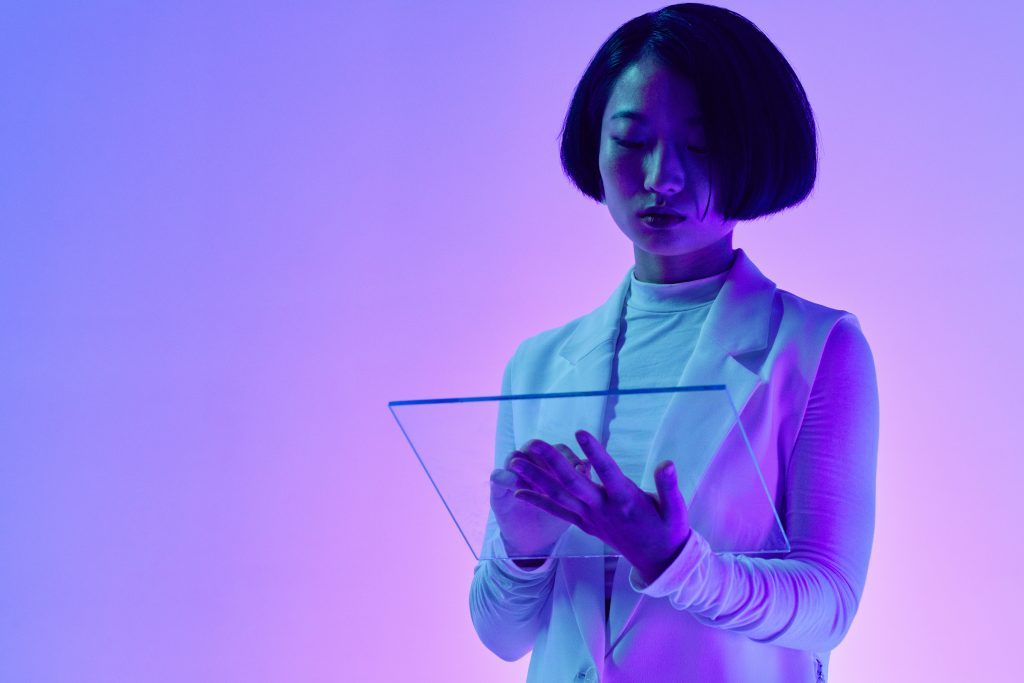 What are Facebook's Automated Rules?
What if you don't have to check up on your ads every 2-3 hours just to check and see whether it's ideal to adjust settings and budgets for your campaigns?
What if you can pause underperforming ads, increase your budget if the CPA is below an allowable amount and know when your ad frequency is high all WITHOUT lifting a finger?
That's what Facebook's Automated Rules allow you to do.
A simple way to think about it is if-then programming. For example:
If ad spend is above $800 within the last 14 days, then turn it off.
If impressions are below 150 within the last 7 days, then increase the bid by 10%.
If leads are below 10 within the last 7 days, then turn off ad set.
By automating manual adjustments you won't have to keep an eye on the countless campaigns you have running. Saving you time and helping you preserve your focus.
Here are just a few of the automations that you can use to efficiently generate results for your campaigns:
1. Adjusting Manual Bids
The amount that you bid in the auction can be adjusted automatically so you can make certain that you're not overspending unnecessarily.
By doing this, you can deliver ads efficiently in the lowest amount possible.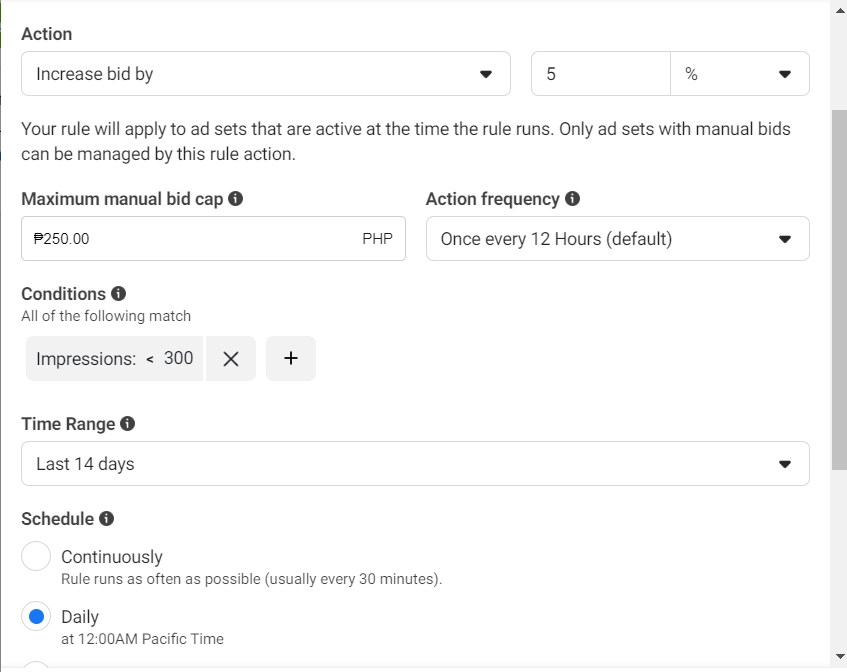 You can choose from two options of how your bid will increase: by percentage or by amount. Once this is set up, you can then cap the bid price and set the rule frequency. You can then set up conditions such as the number of impressions needed to trigger the automation, leads generated, and such.
2. Turning off losing Campaigns, Ad Sets, or Ads
No one wants to continue investing in a strategy that's not working, right? This custom rule will let you save money by automatically turning off underperforming ads.
You have the option to apply this to the entire campaign or only for ad sets or even to just a single ad.
It depends on your strategy if you want the automation to be triggered when there are a low amount of leads or if your targeted ROAS isn't hit.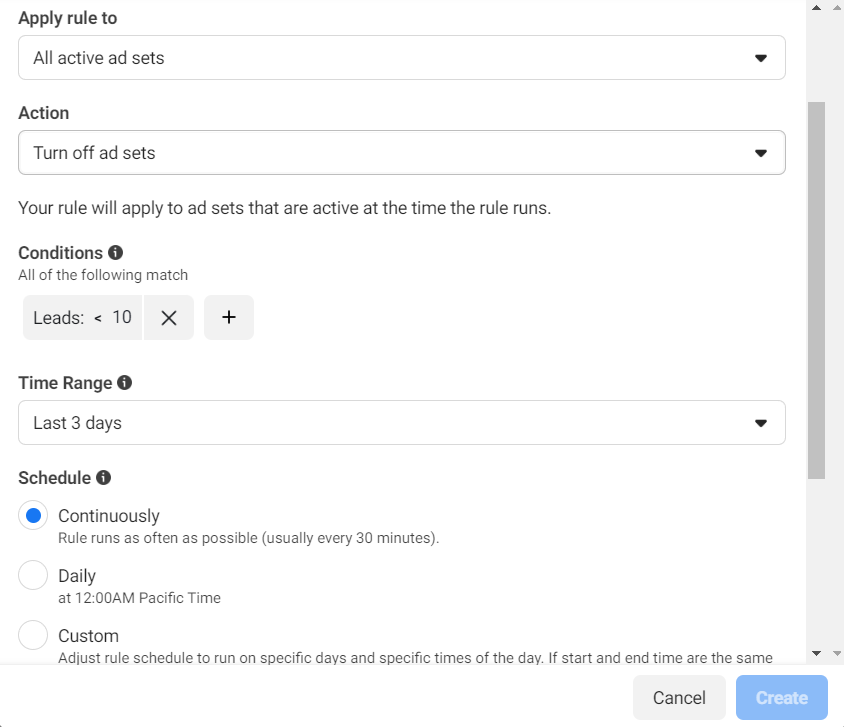 3. Adjusting Budgets
You may want to double down on your strategy if your campaign is picking up momentum and consistently crushing your KPIs.
By using this rule, you can automatically adjust budgets gradually, by 10% or even by a set amount. This is crucial since the best way to scale is to do it with caution rather than just pouring your money whenever your feel confident.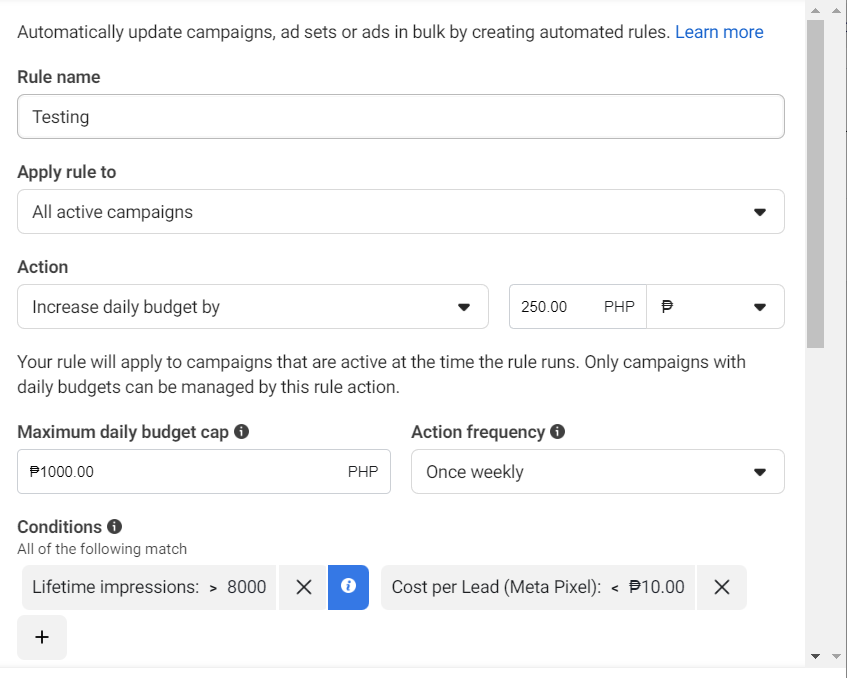 4. Scale Budgets by Target Field
This is the same as above, but this time, you're scaling your budget based on a target field that your strategy is based on. For example, you can base your budget on cost per result. From there, you can choose a target value, and choose a daily budget range.
After that, you can adjust the action frequency and specify the conditions for scaling.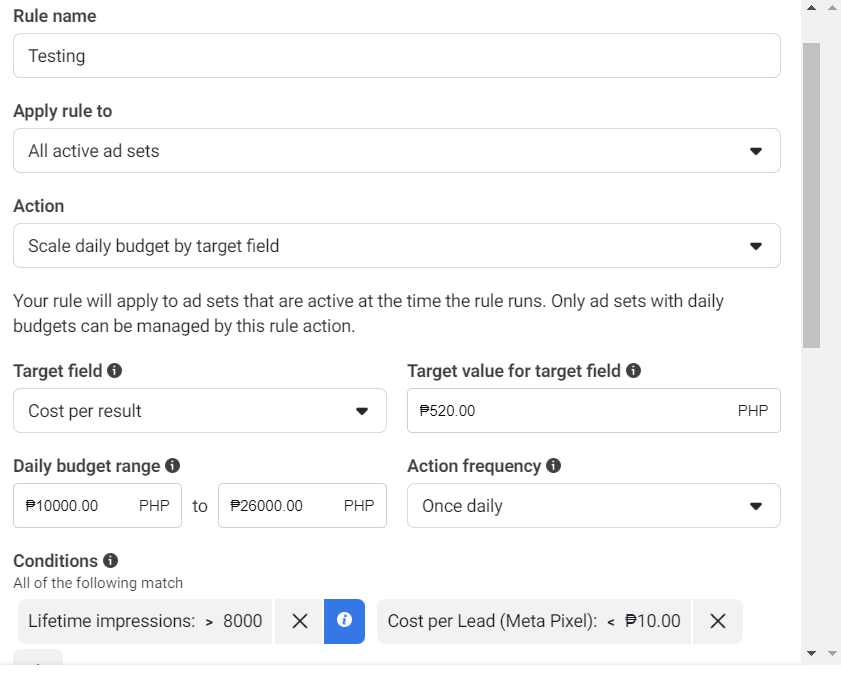 These 4 automated rules (if set up correctly) in the long run will help you save time and most importantly – money! Since you'll be able to optimize your campaigns in a timely manner.
But, if you'd like to save time and money even further by not burning through the trial-and-error route and instead using a proven step-by-step framework in scaling your business rapidly…
You can talk to one of our digital marketing experts today by booking a FREE call here: https://dashactivateonline.net/